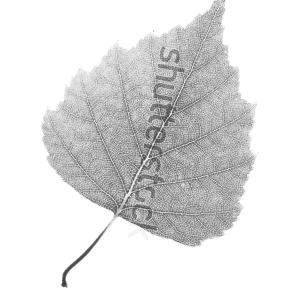 Choosing the best kitchen for your chalet rental
By Chris Lavender
Are you looking to renovate your ski chalet or apartment kitchen? Whether you're renting it out through Airbnb or lending it to a tour operator, the kitchen is one of the most used rooms in the property and can face a lot each season.
Having been operating rental properties in Morzine since 2004, we know just how important it is to have a kitchen that can face up to the challenge. We have taken a closer look at the key points to consider:
Cabinetry
The first thing you should consider is your cabinetry and whether you should use plywood or particleboard. In our opinion, plywood is the better solution thanks to its ability to hold screws and fasteners, ensuring longevity.
Plywood also has better tensile and shearing strength, ensuring it can withstand the heavy use of a ski chalet kitchen. It is also a lighter solution, which is an important consideration when hanging them. However, particleboard does have a few advantages, including better dimensional stability and resistance to temperature change, although it is not as moisture resistant.
Lighting
Your next consideration should be your lighting. Illumination is an essential requirement in safely preparing meals, reading recipes and cleaning up. However, the kitchen is also a great place for holidaymakers to gather together, so you also want to consider ambient lighting to help set the mood.
Backsplash
A backsplash can be a fantastic addition to any chalet kitchen. Not only are they easier to clean compared to a tiled wall with grout, but they also protect the wall behind from cooking splatters and damage.
If left bare, the walls can quickly become stained, while mould, grime, and bacteria can build up. This not only results in the kitchen becoming unsightly but can also lead to the tiles needing to be replaced more frequently.
Storage
You should also ensure that your chalet kitchen has ample storage. If you use the property for your holidays, you will want to keep your utensils or special personal items safely tucked away.
Design
Design is another important consideration; here at Berchen, we prefer kitchens without handles for rental properties. This not only creates a timeless aesthetic, but they are also easier to wipe down while there is less risk of protruding handles being knocked.
Finish
While you might be tempted to paint your cabinets, this can begin to fade and need updating over time. This does however present an opportunity to change colour. We like Fenix NTM Bloom, which is resistant to acid solvents and household reagents while also having antibacterial properties, anti-fingerprint features, and is carbon neutral.

Hardware
All hinges and runners will need adjusting, some more than others. Over time, the cheap imports will begin to get gritty and sag, meaning they're no longer able to cope with frequent use.
That is why we utilise industry-leader Blum. Made from 100% recyclable galvanised steel, these soft-close solutions work fantastically and will last a long time.
Worktops
When it comes to worktops, there is a wide range to choose from. Stainless steel solutions were traditionally used in commercial kitchens but are now more common in residential homes. These solutions are incredibly durable, while the non-porous surface makes them impervious to stains and bacteria build-up, making them perfect for use on an island.
Quartz is another non-porous and hardwearing solution that is resistant to cracks, scratches and stains; however, with some brands you cannot place hot pans on it. Wood is a more traditional solution, particularly beech, thanks to its close grain and antibacterial properties.
There are also other alternatives, such as granite and solid surfaces made from composite materials.
Hob choice
Finally, you should also make the decision whether you want gas or induction hobs. While professional chefs prefer gas, this requires an external gas bottle which will invariably need changing during the season.
Induction hobs are more popular thanks to being more energy-efficient and easier to wipe clean. They are also powered by electricity from renewable energy sources.
Need help with your kitchen?
If you are looking to transform your chalet kitchen, then Berchen is here to help you. We pride ourselves on delivering the very best products and services possible, so check out our range today or get in touch with our team to find out more.